Professor Yao-su Hu is the Provost at Hong Kong Shue Yan University. He has worked as an industrial economist at the World Bank and at two of Britain's leading research institutes: Political and Economic Planning and the Royal Institute of International Affairs. He was the first holder of the Foundation for Management Education (FME) Chair of International Business at the University of Warwick. His research interests include international business, innovation policy and industrial finance.
Dr. Yew-foong Hui is Associate Academic Vice President (Accreditation and Programme Development) at Hong Kong Shue Yan University. He is an anthropologist who has conducted field research among Chinese communities in Indonesia, Malaysia, Singapore, China, Hong Kong, Taiwan and Australia. His research focuses on the Chinese diaspora, Southeast Asia studies, heritage studies and religion. Currently, he is also an Associate Professor in the Department of Sociology.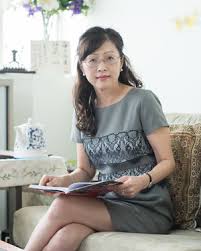 M.Phil, D.Phil. University of Oxford, U.K.
Professor Selina Ching Chan is Academic Vice President and Professor of Sociology at Hong Kong Shue Yan University. She is an anthropologist who has conducted fieldwork in different Chinese communities in Hong Kong, Taiwan, China and Singapore. Her research interests include: family, lineage, religion, cultural heritage, collective memories and identities.
Visiting Research Fellow/Honorary Fellow
| | | |
| --- | --- | --- |
| Prof. Raymond Wing-kam Lau | Visiting Senior Research Fellow | 3 Dec 2020 – 31 Dec 2022 |
| Dr. Xiuguo Li | Fellow | 1 September 2019 – 31 August 2023 |
| Mr. Tjun-siang Liang | Honorary Fellow | 18 Oct 2019 – 17 Oct 2021 |
| Dr. Kee-beng, Ooi | Visiting Fellow | 9 – 15 May 2019 |
| Dr. Herbert S Yee | Visiting Fellow | 16 September 2011 – 15 September 2012 |
| Dr. Christian Gudehus | Visiting Fellow | 1 May 2010 – 31 May 2010 |